TidyMom
A place for everything...
Twitter's Video Sharing Service Vine : I'm Lovin It
Feb 15th 2013, 01:26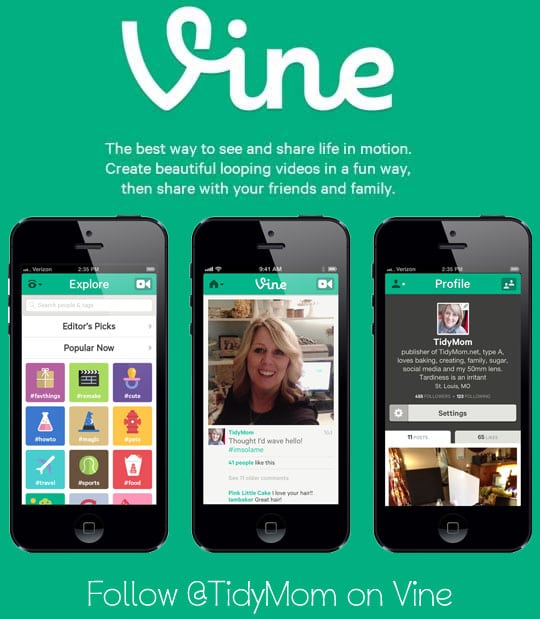 Have you heard about the new social media app is taking us by storm. In mid January of this year,  Twitter introduced it's new video app for the iphone, called Vine.  The app lets users "capture and share short (6 seconds) looping videos". It's basically a free smart phone app like Instagram, but in video. If you have a Twitter account, it will take just a few minutes to get on Vine.
I know some of us already have too many social media accounts to keep up with as is, but I'm a blogger, love staying connected and finding new ways to share what I'm doing… so I joined.
So now you can see things like…….what a mess I made in my kitchen(see clip below) , products I use and love, what I'm doing in the kitchen, behind the scenes of my photo shoots,  and the occasional clips of my dogs and kids.